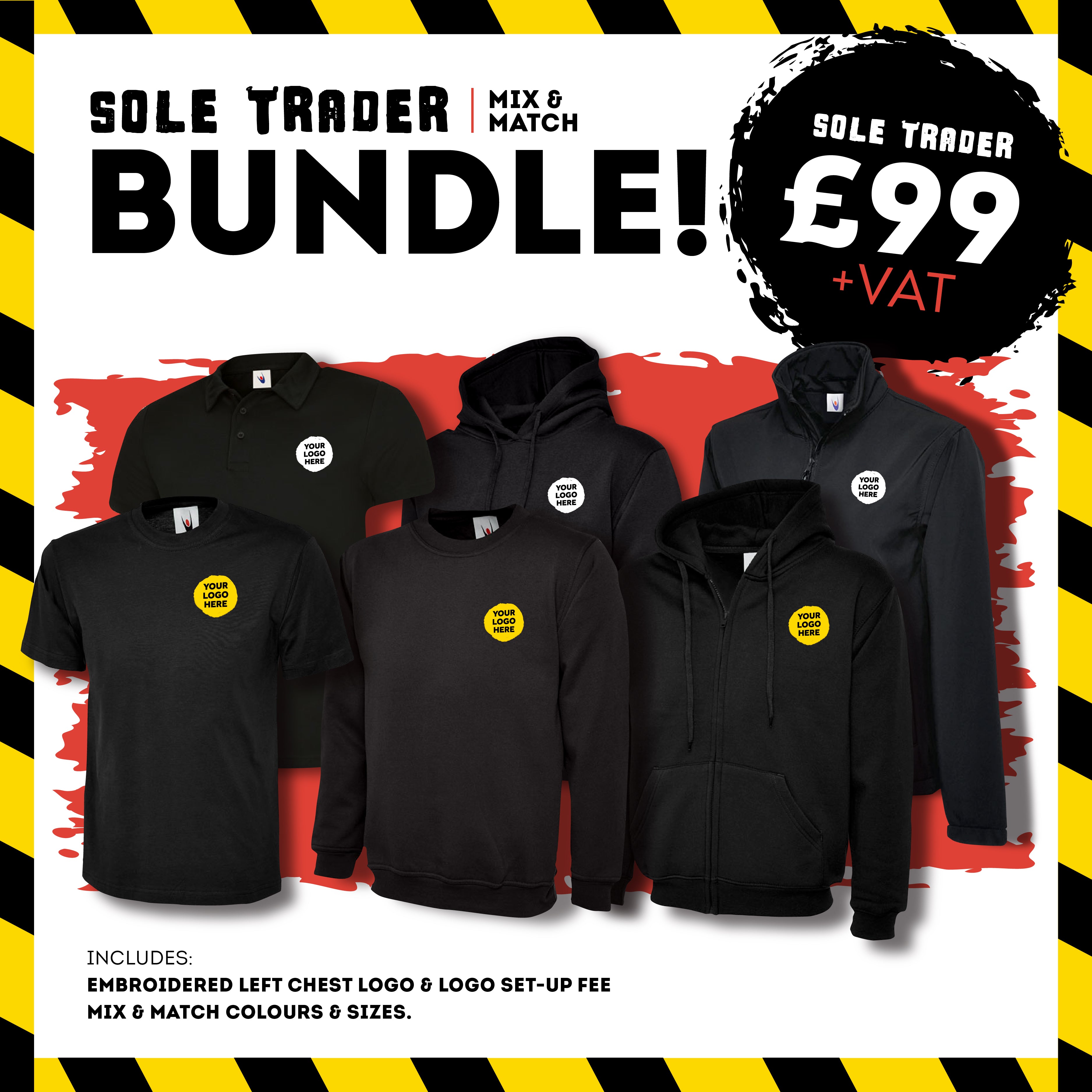 Branded workwear clothing can be beneficial to your business in many ways. It can provide direct advertising, promote professionalism within your business, and is a cost effective and practical way of marketing while also providing your employees with quality workwear.
1. It enhances your brand image.
A positive brand image can be crucial to a business' success. So make sure you leave a positive impression on your customers and get your workwear branded with your company name or logo. It will make your employees look smart which will in turn have a positive impact on your customers opinion of your business.
2. Direct advertising.
Having promotional workwear clothing is a great cost effective way of advertising, as it will be used time and time again on a daily basis. Everyone that your employees come into contact with will see your company name and logo – and while some people may not notice it, other people will. By your workwear clothing being branded, your company is being advertised constantly and to a large target audience. It might even be worth adding your company's website, telephone number or social media icons to your branded workwear as this will encourage people to contact your business. Another great reason for using branded workwear for advertising is that it lasts a lot longer than other methods of advertising and is seen by a lot more people, making it very effective and drawing in the attention of potential customers.
3. It promotes a feeling of staff belonging.
Providing your employees with corporate clothing can make them feel that they are an important part of the company and will enhance their feeling of belonging within the business. It gives them the feeling that they are recognised by the business and that every employee is a valued part of the company. This could even increase productivity within your company as the employees will feel appreciated, and it provides them with an opportunity to show that they are really part of the business.
4. Brand recognition.
Branded workwear uniforms can benefit your company as customers will immediately recognise the brand. Even if they are a new customer and have never come across your company before, having your logo printed on workwear clothing will give customers reassurance that you are a trusted brand and they will instantly know who you are and what you do. Brand recognition is essential for a business – without it, it can be difficult for a company to succeed in the long term.
5. It promotes professionalism.
Having a company logo or name printed on workwear clothing looks better than having it plain. It looks more professional and implies that the company is successful and established, which will have a positive impact on potential customers. All businesses want to look professional and branded workwear is an easy way to project that image.
6. Cost effective yet practical.
Most companies will be looking for a cost effective ways to provide their employees with good quality workwear, while also looking for advertisement opportunities that are good value for money. Making your workwear branded is an effective way to do both; you're already going to be buying workwear so why not get it branded and promote your company at the same time? It is a practical way of advertising in that your employees will be wearing their workwear clothing every day, providing your company with countless promotional opportunities just from putting your logo onto your workforce uniform.
7. Everything can be branded!
Whatever you are looking for, we can provide it for you! Everything can be branded – from workwear trousers to polo shirts to PPE protective clothing – and your logo, company name or even a company motto can be put onto your workwear garments. Workwear clothing can be embroidered, printed or heat sealed so whatever look you are going for with your branded workwear clothing, Wipeout Creations can personalise them to best suit your requirements.