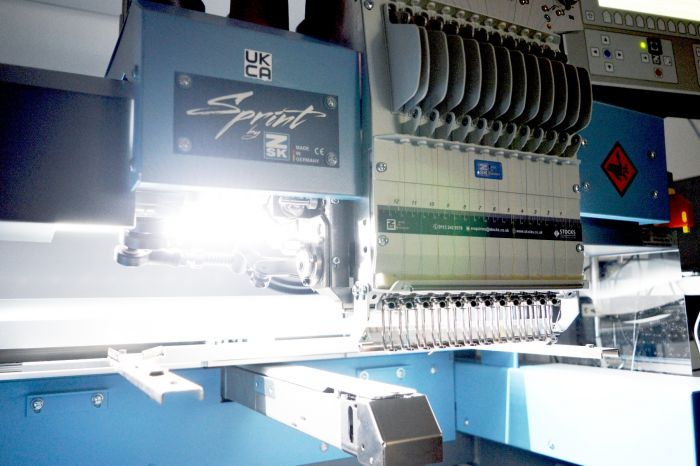 Contract Embroidery 
We have accounts with all respected major industry trade suppliers. These include Ralawise, Pencarrie, BTC, Alexandra, ORN, Uneek and Absolute Apparel to name a few.
We can also source most types of material or fabric too.
We can order garments on your behalf, or if you prefer you can order your own and ship them into us.
Work With Us -
Reliable
, Honest, 
Discreet, Sustainable

 & Ethical
.
Embroidery is our specialty and we have large production lines of both 6 & 8 head ZSK embroidery machines.  Each machine can embroider up to 12 unique colours.
We can embroider garments, fabrics and materials in most shapes and sizes. We use premium quality Isocord threads and have almost every single colour available.
Lead Times 
Standard: 7-14 working days
Rush: 4-7 working days
 Contact us today to speak about your Contract Embroidery needs info@wipeoutcreations.com